Home>English
Legal services are provided by lawyers
Seseragi Law Office is located in state of Gunma and city of Ota/ Japan.
For Japan courts it is not necessary to hire a lawyer.
You can do a procedure on your own.
If you want to authorize another person to perform the procedures, you should hire a lawyer.
You can ask the judical scrivener for some small monetary cases.
Seseragi Law Office provides legal services throughout Japan, regardless of nationality or language.
In our office, we are members of qualified lawyers throughout Japan.
We deal with common law issues
Seseragi Defense Law Office deals with the following legal issues:
・Debt Consolidation
・Bankruptcy
・Real Estate
・Foreclosure
・Automobile Accident
・General Company Administrative
・Contract of Employment
・Realtor Transactions
Questions concerning the involvement of business management, civil issues, etc…
You will need an interpreter
We only speak Japanese.
Those who can not speak Japanese must bring their own interpreter, or request an interpreter.
We can provide interpreters for Korean, English, Spanish, Portuguese, Vietnamese and Tagalog.
Consultation fee is 5400 yen for 30 minutes and if you require an interpreter then a portion of the price is charged to your consultation.
Advance notice is required when using interpreters to set the date and time of counseling.
Reservations are required
Reservations are required for legal advice.
Please call the office to make a reservation.
Phone: 0276-47-7044
Phone weekdays from 9:00 am to 5:30 pm.
Telephone bookings are accepted in Japanese.
We ask the following questions for phone reservations:
・Name, Address, Telephone
・The contents of the consultation.
・How did heard about Seseragi office?
Make preparations for consultation
On the day of legal consultation, please bring the following documents:
Documents relating to the consultation
・Seal
・identification

If you bring your own interpreter, please insure they are knowledgeable about the contents of the case.
Also family and friends are allowed in the consultation.
Please arrive at the appointed time for consultation.
More information about the office and parking
The address of the office is in Ota Ota-shi Gunma-ken 189 Iida-cho "3F Aota-bld.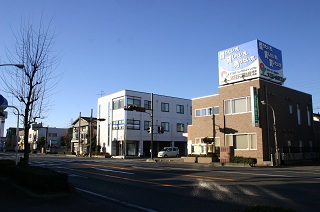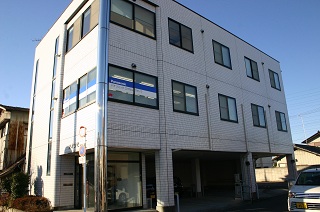 We have parking.

Please call with further questions regarding office location and parking.
Our office is on the third floor of Aota-bld.
The legal process of consultation
Upon entering the consultation room, you must fill in your name, address and telephone.
Roman letters are acceptable.
The attorney will come in and begin the consultation.
If the consultation is on debt, the staff may ask you questions before starting the consultation.
The fee will be charged after the consultation.
Questions about debt will not be charged, but if you need an interpreter you will be charged separately.
Consultation is always confidential.
There will be a contract for lawyer services.
A contract procuring the use of an attorney shall be signed and sealed by the applicant.
Japanese will need to bring their seal.
Attorneys' Fees
Attorneys' fees are divided into basic charge, travel costs, compensation.
Besides, you need to pay a fee to obtain public documents.
The applicant may be required for taxes and to gain certain advantages of the court.
Please contact us for a more detailed description of attorney fees.